In Pursuit of Excellence
Experience an unparalleled education and personal growth at Convoy - Your pathway to success.
Convoy International Secondary Academy envisions offering the best high school education in Ontario centered around the 21st century demands, such as the development of academic, social, emotional and moral competencies.
We aspire to realize this vision through dedicated and motivated teachers, who focus on core Canadian values, research on recent educational studies, consideration of individual student strengths and areas of growth, instilling cultural awareness, cooperation with students and implementing innovative teaching pedagogy. 
Students are inspired to reach their highest academic potential through an innovative curriculum that encourages them to become effective global citizens, innovators, and leaders. The inclusion of Higher Order Thinking skills helps to deepen their knowledge, enable inquiry, innovation, and creativity, and allows students to become reflective thinkers, problem solvers and confident, effective communicators and leaders. 
We firmly believe in an education that combines academic knowledge with that of personal growth. We have established objectives to ensure that each student has an optimal opportunity to develop:
Intellectual Skills: We encourage and guide our students to learn beyond the basic bodies of knowledge, to learn independent and critical thinking skills, to become curious about the world they live in, and to be creative in expressing their thoughts.
Social Skills: We encourage and guide our students to have a better understanding of who they are as individuals. We celebrate our students' achievements, motivate them to take initiative, and help them develop a sense of social responsibility and respect for the beliefs of others.
Career Skills: We believe that secondary education plays a crucial role in the evolution of young individuals into productive and contributing members of society. We encourage our students to become forward-thinkers about their career objectives. We assist them in developing work habits and skills that match the ever-changing workplace.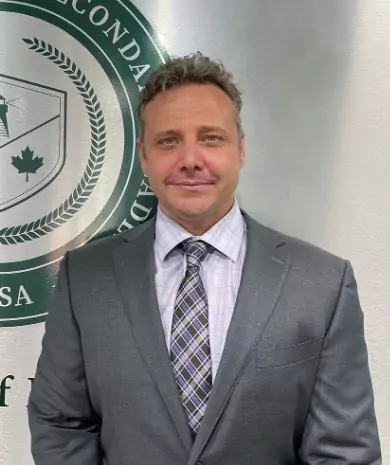 Welcome to Convoy International Secondary Academy! As a 3rd generation teacher, with international work experience in Japan, China, Bangladesh, Chile, Morocco, and Canada, I am grateful that I have had those opportunities to experience so many of the world's amazing cultures. I have thus learned to appreciate the beauty of differences, and that inclusion is the most important part of education. The Canadian education system is an award-winning curriculum that supports inclusion, differentiation, and innovative critical thinking.
At Convoy International Secondary Academy, we focus on fostering your child's love of learning, connection to nature, and open the doors to global citizenry. Our day and boarding school provide a uniquely Canadian learning experience, where international students can attend school with local Canadian children. We are 20 minutes from a ski resort, 15 minutes from multiple golf courses, and 5 minutes from organic farms where we source our catering and food options. When you join Convoy International Secondary Academy, you are welcomed like family, and our small class sizes ensure your child's social, emotional, and mental health is supported just as much as their academics.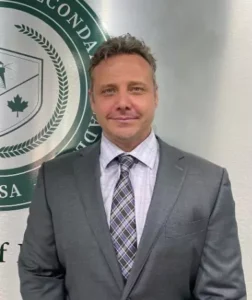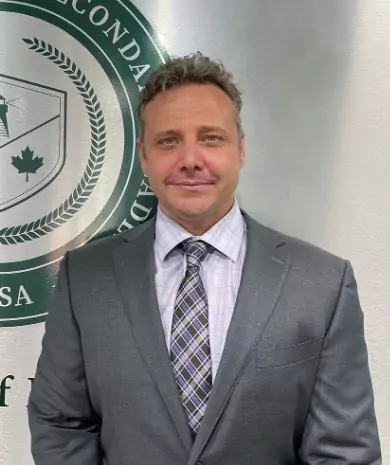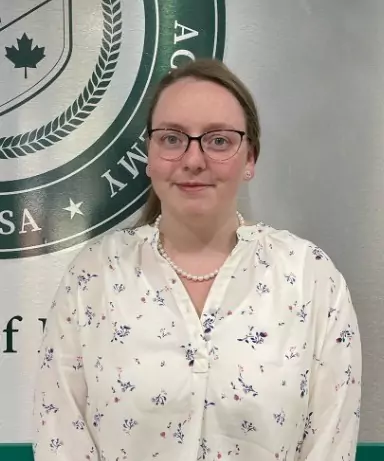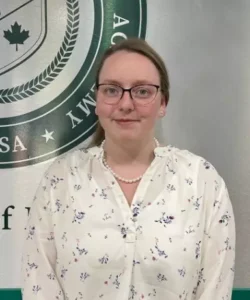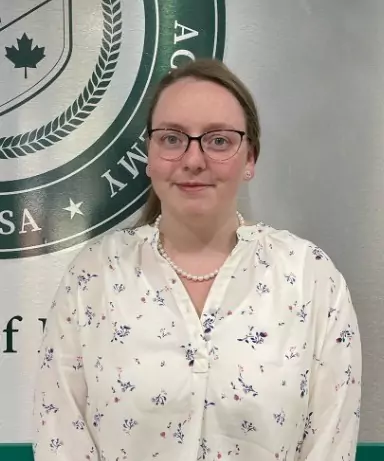 Whether your child is studying online or in person at our Essa campus, I am going to be one of the key people in their education journey at Convoy.
As an Ontario-certified teacher, I have a deep understanding of the Ontario school system, which allows me to assist your child in meeting their academic goals. It is my belief that no student is identical to another, that's why I get to know each student that enrolls, so I can help tailor an education plan that fits them. When students come to me, looking for academic, emotional, and/or social support, they know I will not cast judgment on them and assist them with finding solutions. My goal is to help every student achieve their goals and become independent learners by the time they graduate Convoy so they can excel in their high education journey.
Convoy International Secondary Academy attaches great importance to students' extracurricular life and physical exercise. The school works with a prestigious high school women's ice hockey team, Hockey Training Institute (HTI), which recruits players from Canada, the United States, Australia, Russia, and other European countries each year.
HTI women's ice hockey team has competed in numerous tournaments within Canada and the United States and achieved fruitful results by placing in the top levels and winning many championships. Due to their outstanding ice hockey level as well as excellent academic achievements, many students have been admitted to the world's top universities, including Yale and Harvard.