Ontario
Secondary
School
Diploma
***Open House***
Come celebrate our 5th Year Anniversary! Open House on Saturday October 28th, 2023. 11 AM to 3 PM Live Entertainment, Free Food, Drinks, Games for kids, and Raffle to win an iPad!
The domain address of all of the school's email addresses have been changed from @convoyinternational.org to @convoyinternational.ca
Admission rate into
college/university
Received partial or full
scholarship of graduates
50 minute drive from Toronto and 10 minute drive from Barrie
In-class and online programs offer liberal arts, sciences, business, and more
Personalized learning experience with small classes and dedicated teaching support 
Dedicated team of experienced educators, focused on student success and growth
Email Address Change!
Please note that the domain address for all school email addresses has been updated. The old domain (@convoyinternational.org) is no longer functional. Kindly ensure that you only use the new domain (@convoyinternational.ca) for all email communications with us.
12th of June: Final Exams
28th of June: Graduation Party!
Convoy International Secondary Academy (CISA) is a private high school located in Essa, Ontario, which enrolls both Canadian and international students from grade 9 to grade 12. Convoy offers a high school curriculum based on the Ontario Ministry of Education expectations both in-class and online. Students can obtain the Ontario Secondary School Diploma (OSSD), which allows them to gain an edge in their pursuit of higher education in Canada and across the world.
Our Essa boarding school is located 100 kilometers away from Toronto, covering a picturesque area of 22 acres. Our campus is equipped with such amenities as student dormitories, Wi-Fi, cafeteria, sports field, tennis court, gymnasium, library, recreation room, and media center. It also provides 24-hour residential supervision and security services to provide students with a comfortable and safe learning and living environment.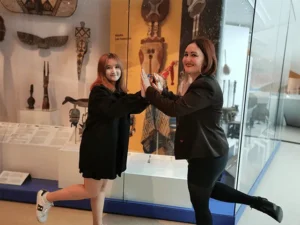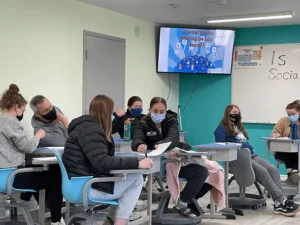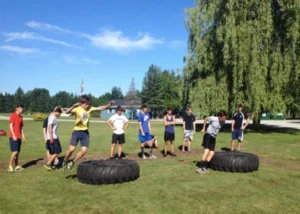 Convoy offers a range of courses from grade 9 to grade 12 so whether you are looking to immerse yourself with formulas in an advanced mathematical course or be challenged mentally in a thought provoking philosophy course, you can find it here. All of our courses are offered in three different delivery methods, to meet the needs of all our learners. Every course has also been created by professionals who are masters in their fields, allowing our students to leave a course with a deeper understanding. In every course students will be given theoretical knowledge as well as practical knowledge, to ensure they can apply what they learn to real life problems.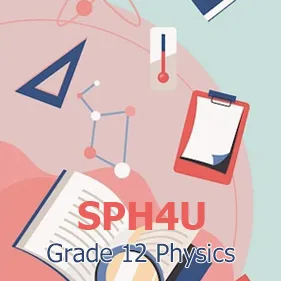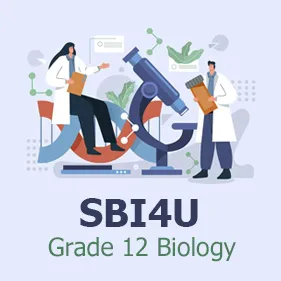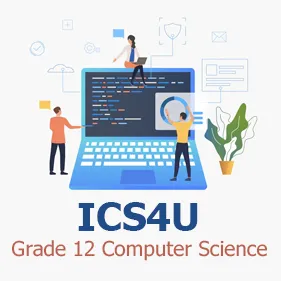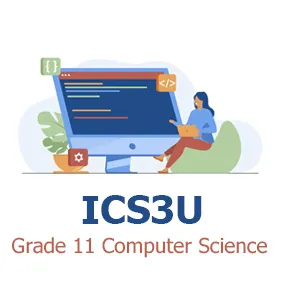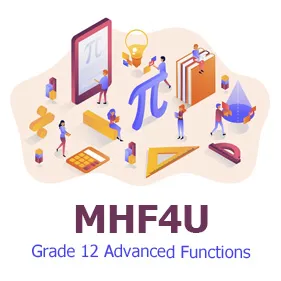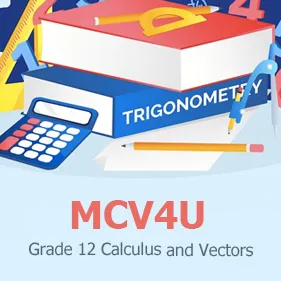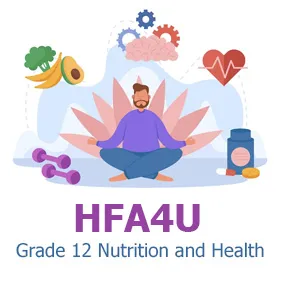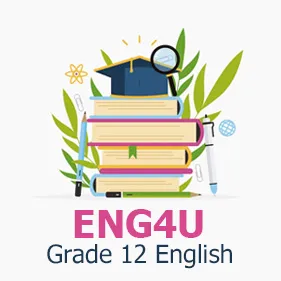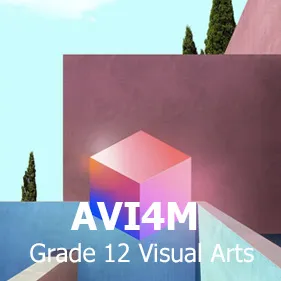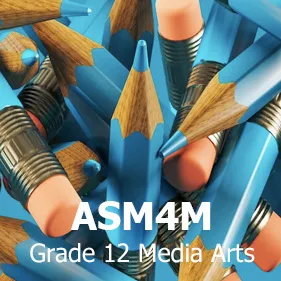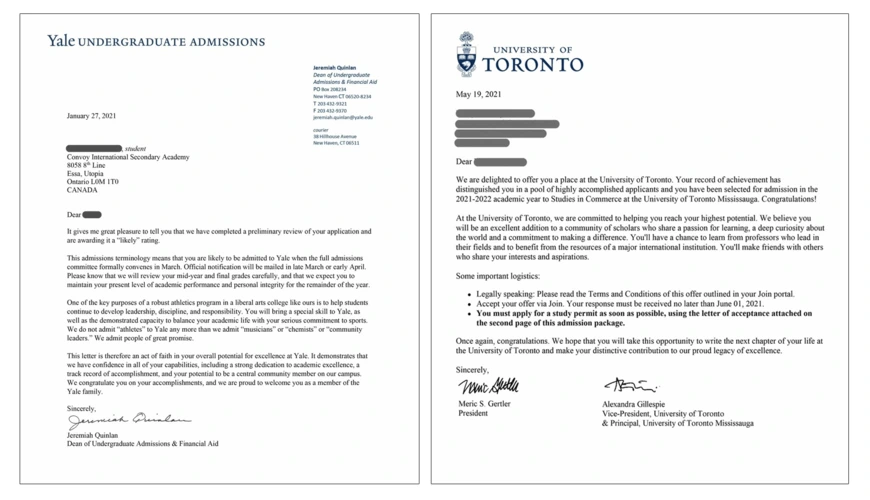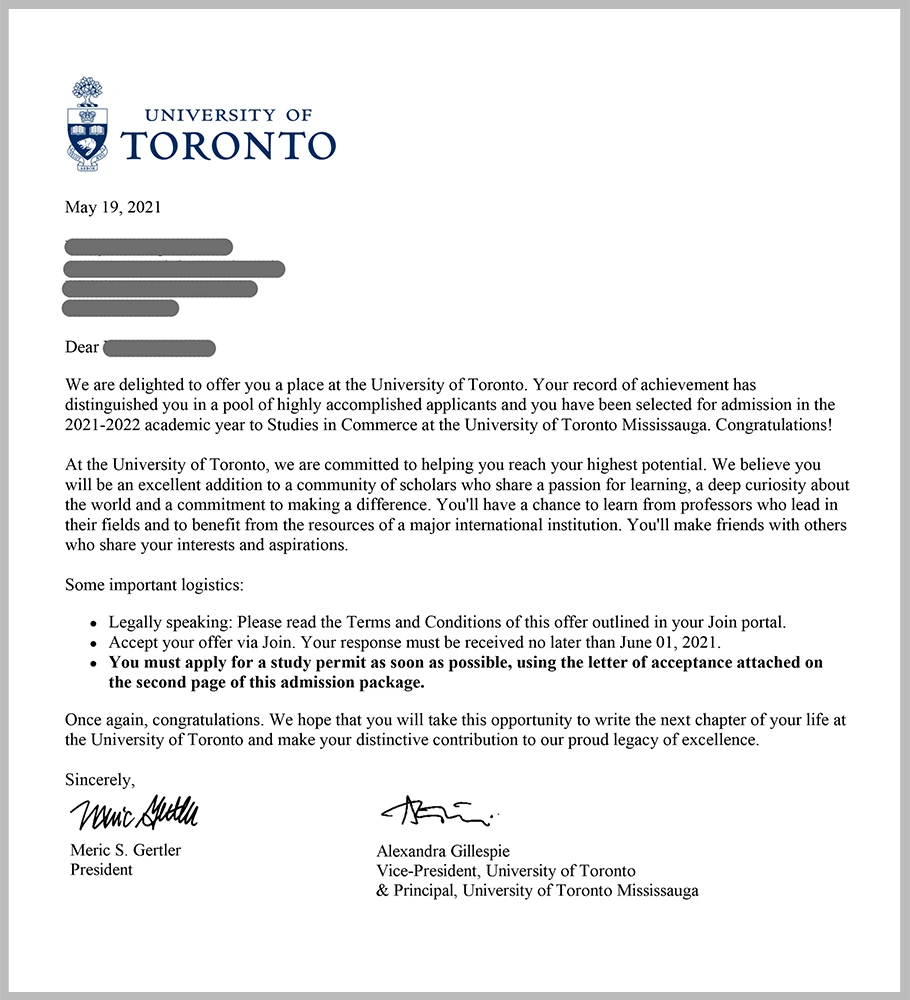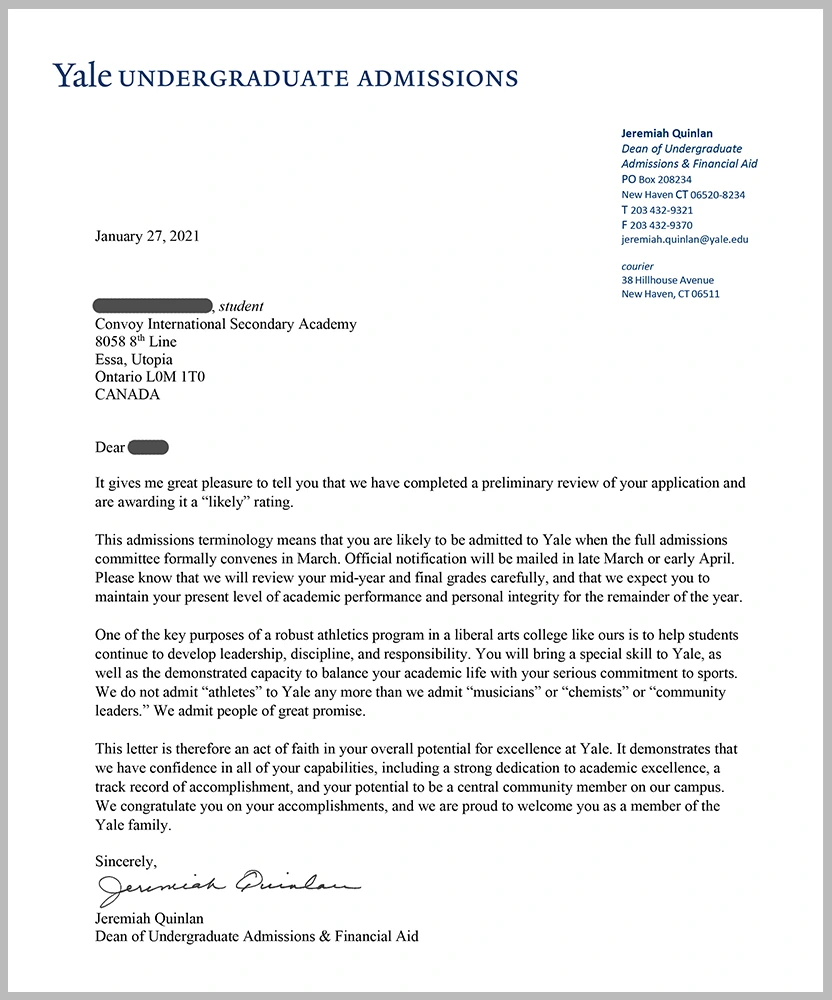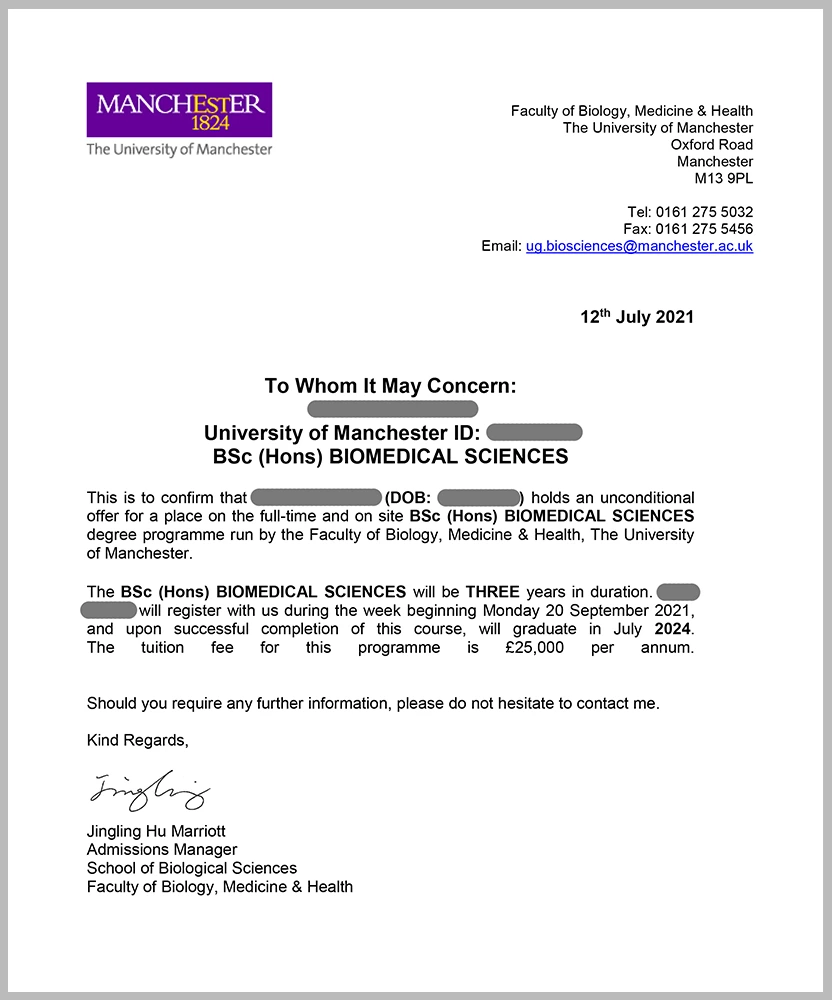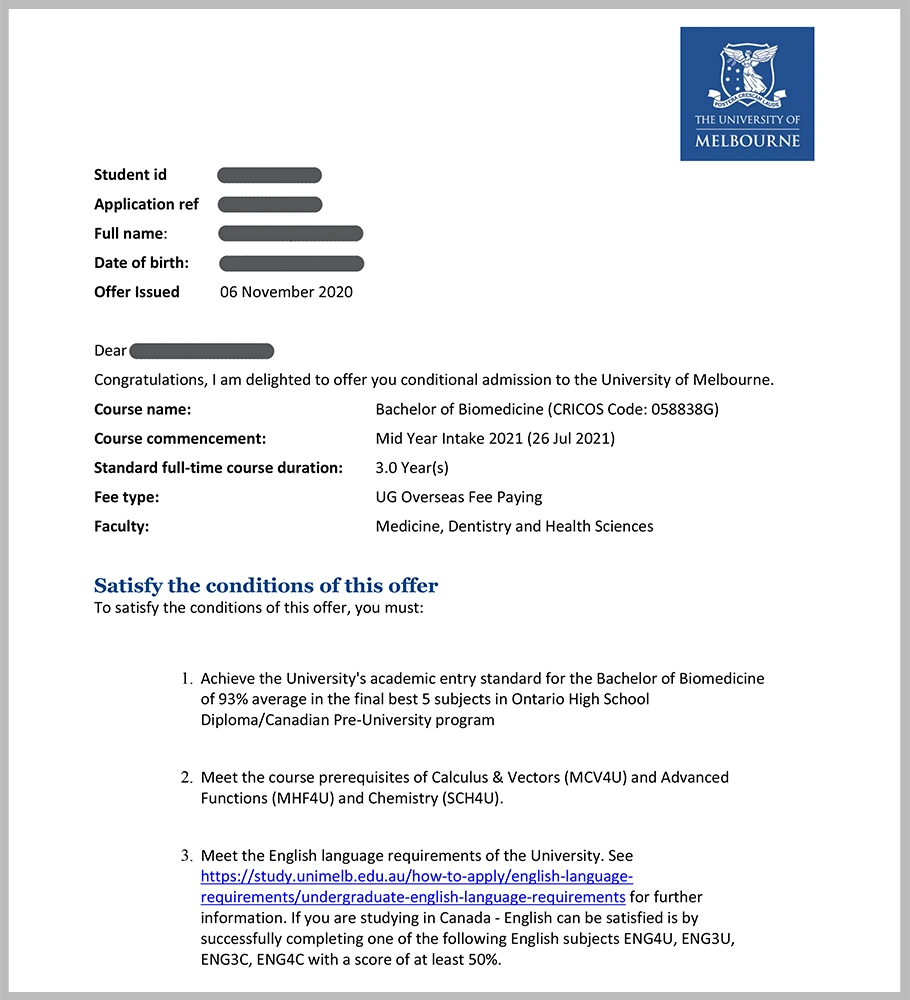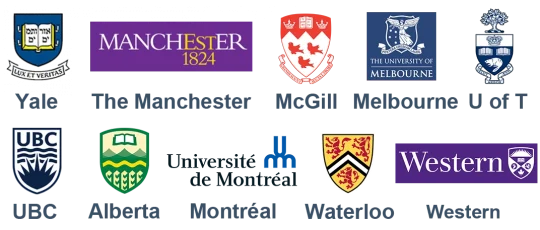 The Ontario Secondary School Diploma (OSSD) is granted by the Ontario Ministry of Education, which provides an edge for those international students who are applying for top universities around the world. Our assessment strategies and continuous feedback allow students to display their best efforts in achieving the highest results possible.
We enhance academic achievement to prepare all students for university and beyond. We have kept a 100% university/college admission, with 80% of the graduates having received partial or full undergraduate scholarships.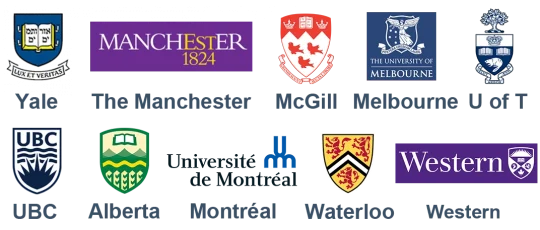 Vita Poniatovskaia
During my time at Convoy, I enjoyed my education. The classrooms had a small number of students and this helped the teachers to focus on each of our individual needs. The teachers were extremely helpful, funny, and encouraging.

Yang Cao
After the first a few months studying at Convoy, I could already feel the changes in me. After 3 years of study at CISA, I graduated and gained admissions to several universities and many of them offered me some scholarships.

Ibiyemi Philip
Having the privilege to understand how the Canadian school system works is something that CISA has given me. My time as a Convoy International student was a memorable academic experience.

Sana Sadat Nejad Hossein
I would especially like to thank my esteemed teachers at CISA for their help. They were eager to help me solve any confusion I had on my studies. What I learned in school gave me a solid foundation for adapting to university life and a busy study schedule.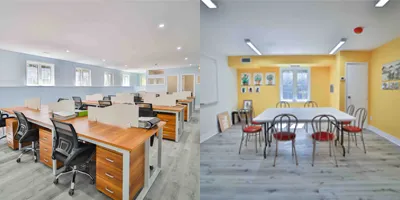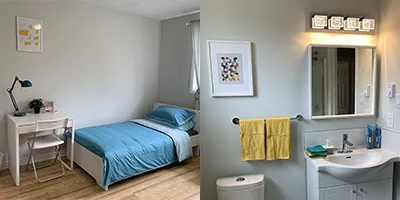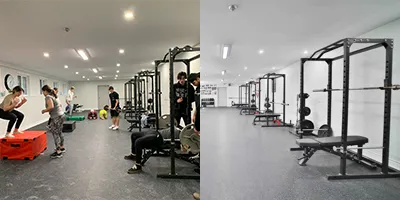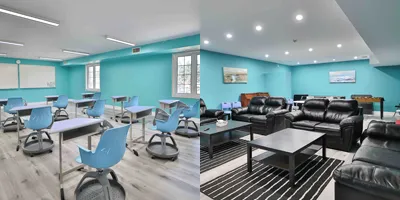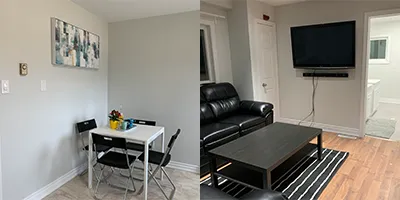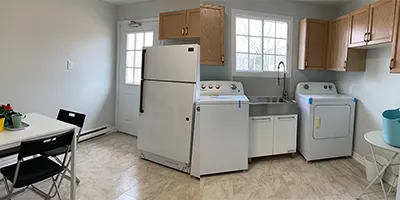 Online and In-Person Tours
Want to make a visit?